Products - Steel Mill Applications
Printed Tag & Impact Marking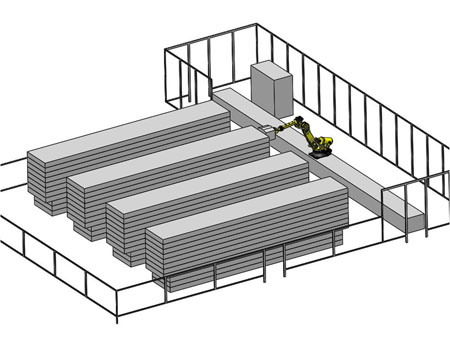 Robotic application of tags and impact marking of slabs.
A crane places slabs from the caster and a process robot applies the printed label.
Impact tooling automatically changes numbers without human intervention.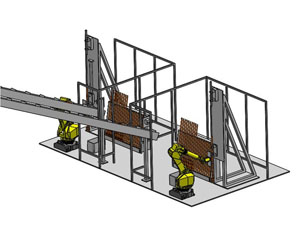 Robotic Sampling Process
Sample rods are placed onto existing devices that sample the steel.
Collected samples are cut off and placed on a conveyor and transported to the control room for testing.
Once a shift the test rod rack must be loaded manually.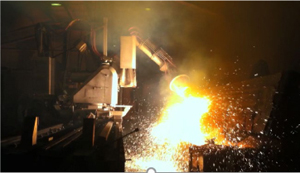 Automatic Scarfing
Text Description Coming Soon